BACK 2 SCHOOL FEVER!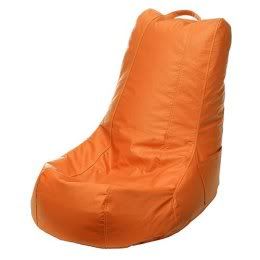 Has anyone else noticed that BACK 2 SCHOOL is, like, a new holiday in the retail world? I remember getting ready to go away to college, and thinking my mom was crazy because she wanted to take me to Target (what was that, anyway...I'd never been there) and buy me, like, a hot pot, and some extra-long sheets, a few plastic dishes (not knowing I'd eat 90% of my meals off them after cashing in meal plan), shower caddy, bathrobe, flip flops, and all the rest. Why would I need all of that stuff? Would I ever really use the rice steamer?
Nowadays, back to school is everywhere, and not just for new freshmen. I will confess that I secretly love the "back to dorm" theme in advertisements, because:
a) It reminds me of carefree days of yesterdecade.
b) Now it's my job to be that cool--albeit slightly freaky and scary--professor that makes college so much fun that you'll want to get two graduate degrees and then TEACH.
Anyone else notice a slew of back to school stuff this year? Care to share any memories of packin' it up, and movin' on into the dorm? Do I smell peachtree schnapps? Do you know where I left my keys?